Baoji Xinlian Titanium Industry Co., Ltd. is a leading titanium fasteners manufacturer and exporter of all kinds of tit anium products.

We manufacture a variety of titanium fastener and various kinds of titanium components.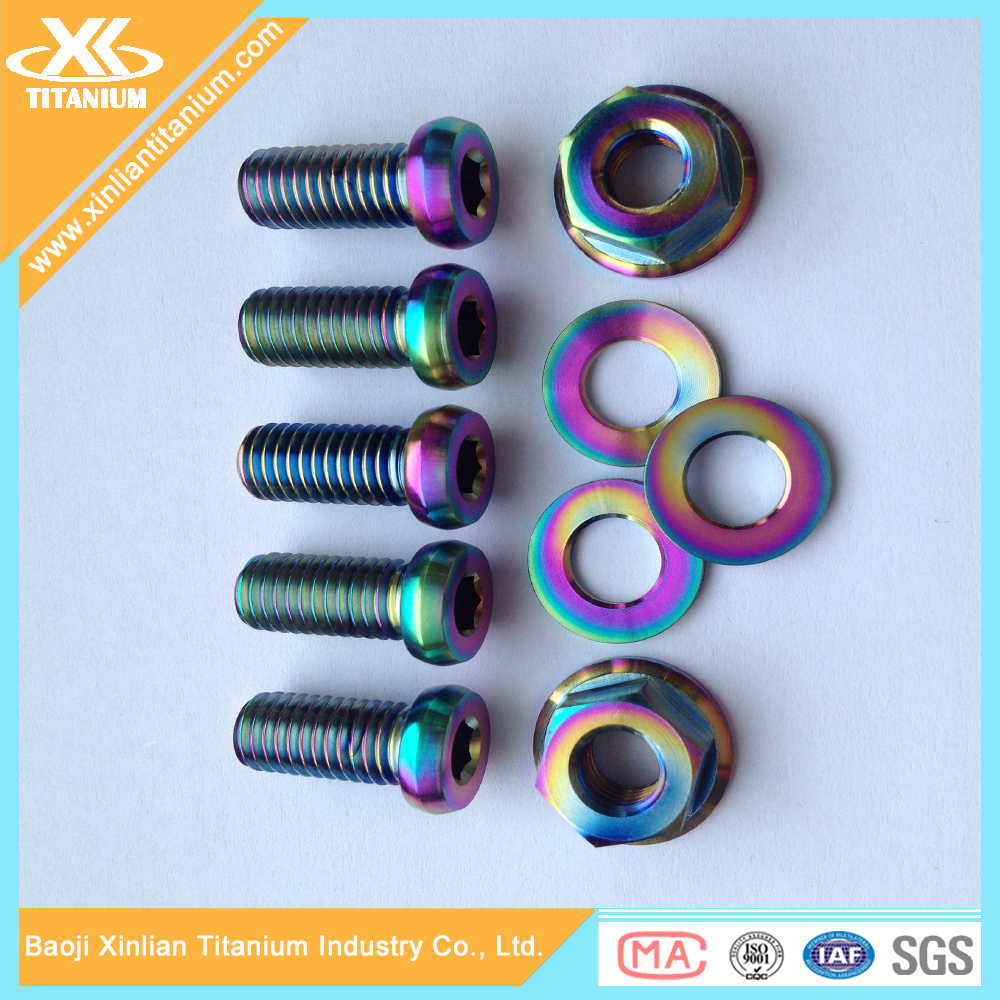 Our titanium bolts, titanium screws, titanium nuts, titanium washers are widely used in racing motorcycle, bike, car, offshore oil, petrochemical industries.
Our products can be either made according to ISO, DIN, ANSI, GB and BS standard or as per customer's drawing and specification.
Titanium Fasteners Specifications
1)Titanium Bolts Sizes: M3-M30*Length
2)Titanium Screws Sizes: M3-M30*Length
3)Titanium Nuts Sizes: M3-M30
4)Titanium Washers Sizes: M4-M22
5)Titanium Fasteners Standard: DIN85,DIN433,DIN558,DIN610,DIN963,DIN912,DIN931,DIN933,DIN939,
DIN7991,DIN965,DIN966,ISO7380,DIN555,DIN934,DIN985,DIN9623,DIN125,DIN127,DIN6923
6)Titanium Material Grade: Gr1,Gr2,Gr5,Gr7,Gr9,Gr12
7)Titanium Components Sizes: According to customers requriements or the drawings or the samples
Baoji Xinlian Titanium Industry Co., Ltd.
Taicheng Road, la ciudad de Baoji, 721013, provincia de Shaanxi, China
Tel: 86-917-3388263
Fax: 86-917-3376678
http://www.xinliantitanium.com